Acupuncture is the best and most natural way that can be used to help patients curb their cravings for nicotine, especially if they're trying to quit. An individual who has already used the conventional methods, i.e. nicotine patches – and has still failed to quit smoking – would be skeptical in regards to acupuncture. Relief can be gained from this ancient, Chinese medicine practice; especially if patients are in the acute phase of withdrawal.
What Happens In The Acute Phase Of Withdrawal?
This is the phase when people experience and are struggling with;
Fatigue
Irritability
Gnawing cravings
When Do Individuals Usually Try This Treatment?
The drugs used for tobacco and smoking cessation are often hard to tolerate. What's more, acupuncture, unlike prescription medicines, has absolutely no side effects that individuals have to worry about. In fact, undergoing regular sessions of this Chinese practice helps improve sleep and mood of patients.
How Is It Done At the Acupuncture Center of Bradenton?
Operated by National Board certified acupuncture physician, Dr. Greenberg, the treatment as an effective smoke cessation program is conducted by targeting the ears.
Certain pressure points in ears are most effective when it comes to suppressing nicotine cravings.
Patients are directed to use 'ear seeds' i.e. a form of acupressure at home, and in between treatments. The technique allows some sort of self treatment, which patients perform by applying pressure to the targeted points of ear.
The Theory behind the Use of Pressure Points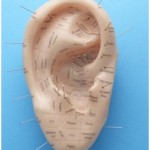 The cranial nerves which can be accessed through the nerves are manipulated as these help stimulate the nervous system. This in turn suppresses the urge to smoke in individuals. Dr. Greenberg and the Acupuncture Center of Bradenton don't only try to suppress the cravings, but also to engage relaxation response of the body.
Will Acupuncture Help?
The ultimate goal of acupuncture, if taken as a treatment to quit smoking, will help in curbing cravings patients may have for the nicotine itself. Patients are advised to remain tobacco-free for at least 24 hours before the first session.
Taking this step proves that you are serious about quitting smoking. To determine whether or not acupuncture is the right course of action for quitting this habit, explore the Acupuncture Center of Bradenton's website and avail from a free consultation by Dr. Greenberg today.