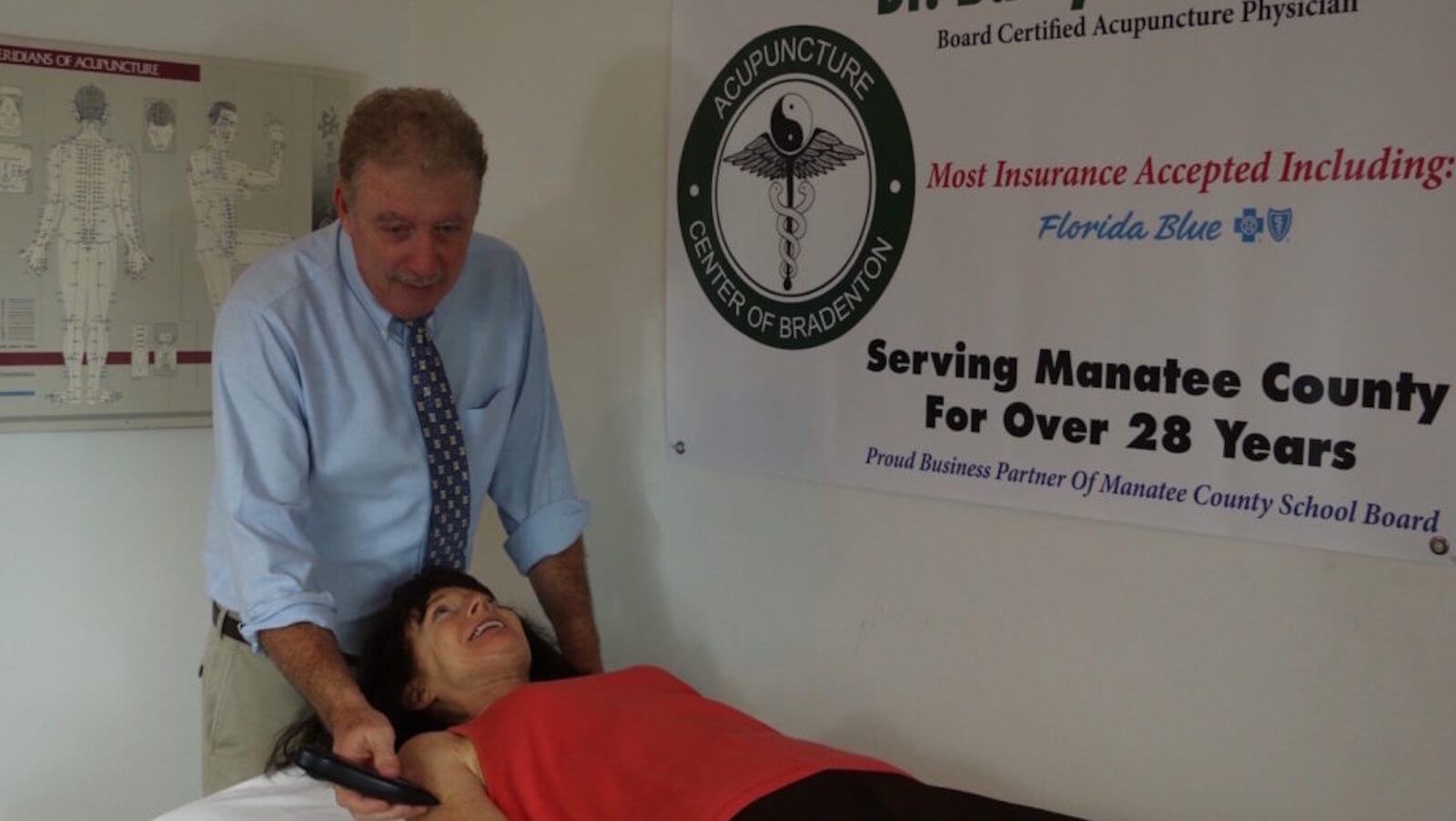 Chronic Pain Relief!
Stop Suffering, Start Living! National Board Certified Acupuncture Physician, Barry Greenberg has been serving the Bradenton and Manatee County community for over 34 years. He specializes in safe, fast and effective pain relief at affordable prices.
About Us
At the Acupuncture Center Of Bradenton we specialize in treating many types of acute and chronic pain conditions, including arthritis, back pain, shoulder pain, neck pain and sciatic pain. For over 30 years we have provided acupuncture services for the communities of Bradenton, Palmetto, Sarasota, Longboat Key and Ellenton. Please call for a free consultation! . We accept many types of insurance coverage, including Workers Compensation Insurance, Manatee County Government, Manatee School Board Insurance and Manatee Sheriff Department policies . At Acupuncture Center of Bradenton we make it easy to file insurance claims.
My practice accepts insurance for acupuncture coverage. In order to best serve you I can verify your insurance benefits before you arrive. Please click on the link below and complete the online form. We will contact you as soon as your benefits are determined.
Verify Acupuncture Coverage: Free!

Dr. Glenn Tobias, Primary Care Physician, in Sarasota, Florida
"I've been coming to see Dr. Barry Greenberg at the Acupuncture Center of Bradenton for over ten years now. I had been to other acupuncturists before, but none can compare with Dr. Greenberg in terms of his expertise, scope of understanding of medicine and his ability to treat a variety of conditions.
He is truly a master when it comes to blending Eastern and Western medicine and he consistently gets excellent results. Not only have I referred my patients to Dr. Greenberg, but I have sent many of my own family members to him. As a doctor, I see so many patients struggling with chronic pain conditions and I really feel in my heart that regular acupuncture with Dr. Greenberg can make a difference, and lessen the suffering for patients."