Barry S. Greenberg, Acupuncture Physician
Dr. Greenberg is a National Board Certified Acupuncture Physician. He is a 1989 graduate of the Tri-State Institute of Traditional Chinese Medicine and completed an extensive internship program at Lemuel Shattuck Hospital Pain Clinic, Boston and Down State Medical Center, Brooklyn. Dr. Greenberg is certified in Acupoint Injection Therapy and Auricular Therapy.
Dr. Greenberg earned his BS Degree in Emergency Medical Science from the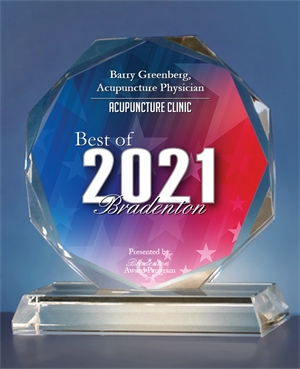 University of Massachusetts, Amherst. He served as a highly decorated New York City Paramedic where he was appointed to serve with the United States Secret Service Presidential and Dignitaries Protection Program.
He is married with two children and has over 28 years of experience as an acupuncturist in treating patients with chronic pain.
Please click on the article to read full text
| | |
| --- | --- |
| | |
| | |
| | |