Frequently Asked Questions
What is Acupuncture?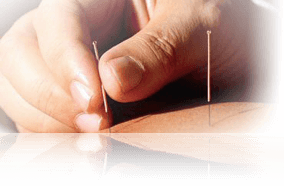 Acupuncture is one of the oldest, most commonly used medical procedure in the world, originating in China more than 2,000 years ago. Miraculously, the Chinese, without the benefit of surgical procedure, were able to map over 350 acupuncture points.
These anatomical points are treated with very thin, sterile disposable needles. This unique therapy stimulates the body's own healing capacity. Acupuncture has successfully treated more people over the course of fifty centuries than the combined total of all the other health sciences. both ancient and modern.
How does Acupunctue Work?
Acupuncture can relieve pain by stimulating the body's intrinsic healing abilities to treat an injured area. An Acupuncture treatment causes muscles to relax, connective tissue to strengthen and pain to be relived. As the vicious cycle of chronic pain eases, the nervous system calms. Sleep and concentration may immediately improve.
Pain relief from acupuncture is not only from an analgesic effect but also from increased blood flow, in which oxygen and nutrients respond  to an injured area. Relief is felt as the healing process begins.
What does Acupuncture Feel like?
Dr. Greenberg uses only hair-thin, sterile, disposable acupuncture needles that are approved by the US Food and Drug Administration. When strategically placed, the acupuncture needles promote an intrinsic healing response which increase circulation and relieves pain.
During the acupuncture treatment, mild intramuscular electrical stimulation and heat may be applied to intensify the effect of treatment. People experience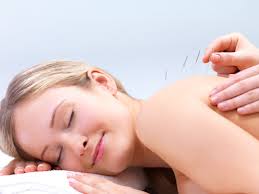 acupuncture differently, but most feel no or minimal discomfort as the needles are inserted. Some people are energized by treatment, while others feel relaxed.  The majority of patients fall asleep or rest comfortably during the treatment.
What Does Acupuncture Treat?
A recent study of the National Institutes of Health and World Health Organization confirms that acupuncture is very safe and effective in treating over 40 medical conditions, many of which are pain related conditions.
A growing number of Americans use acupuncture for effective treatment for pain. Acupuncture's holistic approach is designed to effectively treat the underline cause of the problem.
Does Insurance Cover Acupuncture?
Acupuncture is increasingly covered by health insurance plans. Many private health insurers, manage care plans, and auto insurance companies pay for acupuncture treatment. Check with your insurer to see whether acupuncture will be covered for your condition.
The Acupuncture Center of Bradenton is pleased to work with your health insurer regarding your treatment because we understand that coping with chronic pain is difficult enough.
Our office will:
Submit the necessary insurance paperwork.
Provide regular progress reports to your primary healthcare provider, attorney, and insurance company.
My practice accepts insurance for acupuncture patients. In order to best serve you I can verify your insurance benefits before you arrive. Please click on the link below and complete the online form. We will contact you as soon as your benefits are determined.
Helpful Links
Acupuncture points are often referred to as trigger points. This is medical terminology for common tendinomuscular reaction patterns which are activated by the insertion of hair thin needles into acupuncture points. This sites shows the associated symptoms with point locations and helpful stretches
The Life Extension Foundation is an organization dedicated to investigating methods of disease and aging. Use the "Health Concern Selector" to search for health information.
Its purpose is to make available the most comprehensive database of reference on acupuncture in the English Language. Search for conditions using the database.
Links to everything you wanted to know about acupuncture from the acupuncture trade magazine Acupuncture Today.
The American College for Advancement in Medecine (ACAM) is a not-for-profit medical society dedicated to educating physicians and other health care professionals on the latest findings and emerging procedures in preventive/nutritional medicine. Search for medical physician in your area.
The Sugar Divorce program, since you're not on any diet, the subconscious re-programming drives you into the new habit of simply honoring and respecting your body. You'll start to not only want to put into your body food that nourishes you and sustains you.
As a co-founder of EasyWillpower Seminars, I am proud to recommend these wellness seminars and the educational materials and services available through the site. You will learn to live to your highest potential and achieve the goals you have always dreamed of.
Slender Cider is a premium, liquid herbal formula with 11 premium herbs in a base of organic, raw Apple   Cider Vinegar.  Slender Cider is a nourishing, energizing, and health balancing formula.  This therapeutic concentrate is rich in blood sugar balancing components and energizing factors that reduce appetite and snack cravings and help maintain a healthy metabolism.  Slender Cider is all-natural and contains no alcohol, no caffeine, no stimulants, no refined sugar and tastes great.
CLICK HERE To learn more about the Intellibed.  The intellibed is the most amazing bed I have ever experienced!  Finally I am experiencing a deep restful sleep without waking at all!
Vertigo Treatment: Carol Foster, MD explains how to treat vertigo by showing you the maneuver to treat your own symptoms at home. This maneuver is used to treat Benign Paroxysmal Positional Vertigo (BPPV)
CLICK HERE to download Kerri Knox's wonderful free ebook  "Essential Guide To  Lasting  Pain Relief".  This ebook describes how supplementation with Vitamin-D, Magnesium, B-Vitamins and Omega Oils can help to resolve chronic pain conditions.
CLICK HERE
to download Kerri Knox's  free ebook  "Fact Sheet On Vitamin-D".  This ebook describes how to supplement with Vitamin-D.
Genetic Health Risk reports provide information about whether you carry genetic markers associated with risks for certain health conditions. They are not for diagnosis. Factors like lifestyle, environment and genetic markers not covered by this test can also play a role. These reports provide you with more insights to be the best possible advocate – for you
CLICK HERE to learn how to submit Reviews for Dr. Barry Greenberg……..Thank you so much for sharing your experiences and helping others to better understand how acupuncture works!
Please call 941-749-1807 for a free consultation!