Frequently Asked Questions
What is Acupuncture?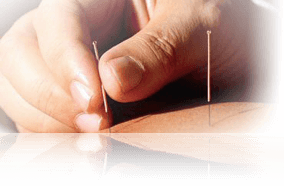 Acupuncture is one of the oldest, most commonly used medical procedure in the world, originating in China more than 2,000 years ago. Miraculously, the Chinese, without the benefit of surgical procedure, were able to map over 350 acupuncture points.
These anatomical points are treated with very thin, sterile disposable needles. This unique therapy stimulates the body's own healing capacity. Acupuncture has successfully treated more people over the course of fifty centuries than the combined total of all the other health sciences. both ancient and modern.
How does Acupunctue Work?
Acupuncture can relieve pain by stimulating the body's intrinsic healing abilities to treat an injured area. An Acupuncture treatment causes muscles to relax, connective tissue to strengthen and pain to be relived. As the vicious cycle of chronic pain eases, the nervous system calms. Sleep and concentration may immediately improve.
Pain relief from acupuncture is not only from an analgesic effect but also from increased blood flow, in which oxygen and nutrients respond to an injured area. Relief is felt as the healing process begins.
What does Acupuncture Feel like?
Dr. Greenberg uses only hair-thin, sterile, disposable acupuncture needles that are approved by the US Food and Drug Administration. When strategically placed, the acupuncture needles promote an intrinsic healing response which increase circulation and relieves pain.
During the acupuncture treatment, mild intramuscular electrical stimulation and heat may be applied to intensify the effect of treatment. People experience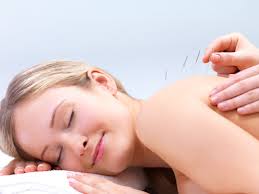 acupuncture differently, but most feel no or minimal discomfort as the needles are inserted. Some people are energized by treatment, while others feel relaxed. The majority of patients fall asleep or rest comfortably during the treatment.
What Does Acupuncture Treat?
A recent study of the National Institutes of Health and World Health Organization confirms that acupuncture is very safe and effective in treating over 40 medical conditions, many of which are pain related conditions.
A growing number of Americans use acupuncture for effective treatment for pain. Acupuncture's holistic approach is designed to effectively treat the underline cause of the problem.
Does Insurance Cover Acupuncture?
Acupuncture is increasingly covered by health insurance plans. Many private health insurers, manage care plans, and auto insurance companies pay for acupuncture treatment. Check with your insurer to see whether acupuncture will be covered for your condition.
The Acupuncture Center of Bradenton is pleased to work with your health insurer regarding your treatment because we understand that coping with chronic pain is difficult enough.
Our office will:
Submit the necessary insurance paperwork.
Provide regular progress reports to your primary healthcare provider, attorney, and insurance company.
My practice accepts insurance for acupuncture patients. In order to best serve you I can verify your insurance benefits before you arrive. Please click on the link below and complete the online form. We will contact you as soon as your benefits are determined.

Verify Acupuncture Coverage: Free!

Can I Complete My Initial Intake Forms At Home?

Yes! Simply download, complete both forms (two), print and bring to your initial visit. This will allow you to conveniently and more accurately complete this important diagnostic information. Please click on the following links (both) to Download / Print: Intake Form #1 Intake Form #2

If you are unable to complete these forms prior to arrival please arrive at your initial visit 10 minutes early to complete the intake forms…Thank You!
Are There COVID Precautions?
I hope this notice finds you in good health during this very difficult time. Certainly daily life with the COVID-19 pandemic has increased stressors and thus additional pain responses. I do think its important to offer pain and stress relieving services at this time, thus I have decided to reopen my office with certain precautions. We are dedicated to preventing the spread of COVID 19 thus:
patient visits will be staggered so not more than one client is in the waiting room at one time
All bedding and equipment will be sterilized with each use
If you are not vaccinated, or answer YES to any of the following questions I will wear a mask at all times (encourage you to do the same)
If you are vaccinated masks are optional at this time
All clients are screened before office visit
Hopefully these precautions will minimize the risk of exposure, but I highly suggest that if you answer YES to any of the following questions you delay your next office visit:
If in the past 7 days you have experienced any of the following symptoms:
Fever or chills
New onset headaches
Sore throat
New loss of taste or smell
Fever or chills
Unexplained muscle aches
Shortness of breath
Exposure to confirmed COVID 19 patient
I appreciate working cooperatively with you to help minimize any potential exposure. I look forward to helping you with your health care needs. Thank you so much for your trust and confidence during this difficult time! Please call 941-749-1807 to set up an appointment!
Share Acupuncture Experience
CLICK HERE to learn how to submit Reviews for Dr. Barry Greenberg……..Thank you so much for sharing your experiences and helping others to better understand how acupuncture works!
Please call 941-749-1807 for a free consultation!